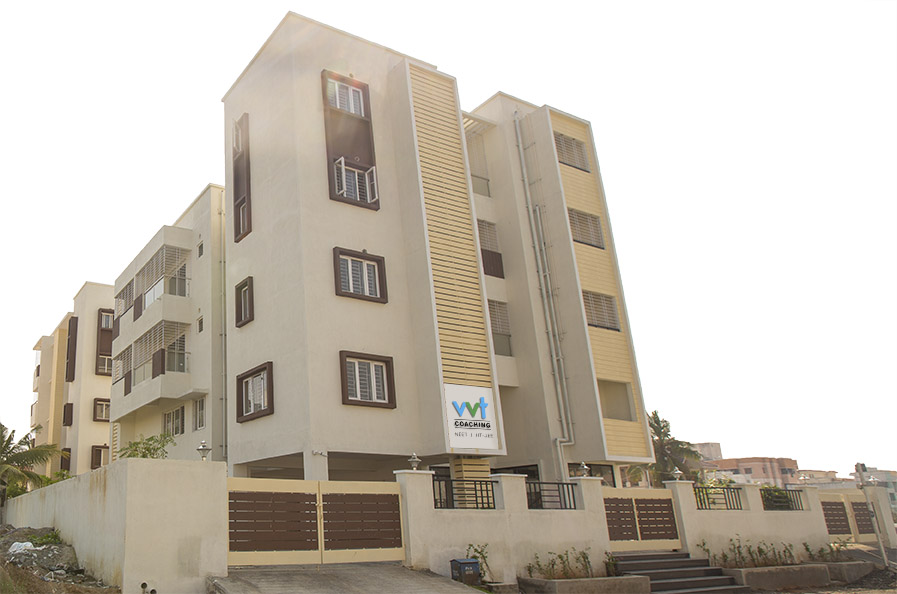 Now open at Pallikaranai. Only Limited Seats are available. Apply Now!

Now open at Pallikaranai. Only Limited Seats are available. Apply Now!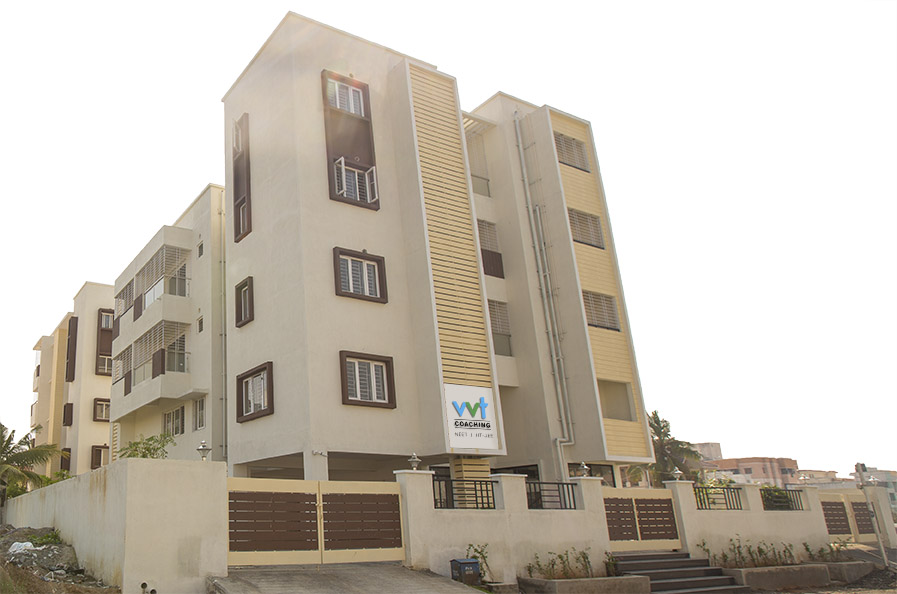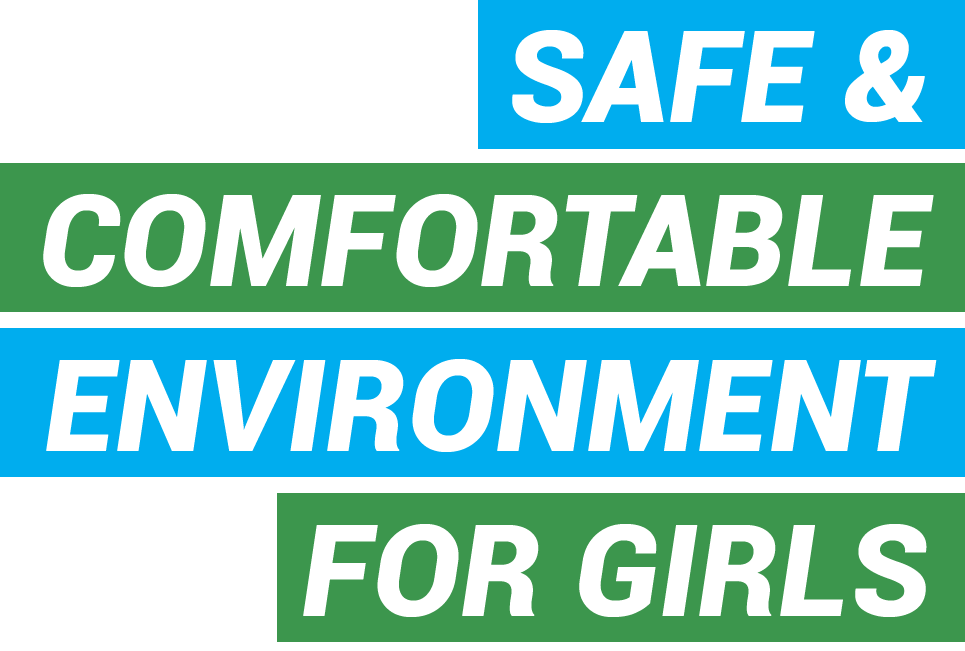 We at VVT Coaching Centre are determined to create a safe and comfortable learning atmosphere for all our girl students. To achieve this, VVT Coaching Center has now opened the SARASWATHI GIRLS RESIDENTIAL CAMPUS at Pallikaranai that is exclusive for our girl students.
The Apartment like living experience at the Saraswathi Campus is designed to achieve great comfort while living during their course period.
Admissions are now open for the NEET Repeaters Course 2019-20. Classes from 19th June 2019.
Tamil Nadu's Best Success Rate in NEET 2019!
Besides great NEET ranks, we have the best success rate in NEET 2019 with 95.34% of our students qualified the exam.
What's our secret? It is simple. We always ensure our students receive the best quality of education with the best faculty in the most comfortable classrooms in Tamil Nadu. 
The VVT Value
Features available exclusively at VVT Coaching Centre
One-On-One Connect.
Our in-house Counsellors and Mentors are always available for the students. After any practice test, students are recommended to sit with their counselors to understand their strengths and weaknesses and discuss the areas of improvement, time management and more.
Scheduled for Students
All the classes available at VVT Coaching centre are created and scheduled exclusively with the students in mind. The Classes are conducted from 8 AM to 4 PM with 2 Periods of each subject, giving them sufficient time for exposure to all subjects.
Everyday Study Hours.
A dedicated study session from 4:30 PM - 7:30 PM and 8:30 PM to 10:00 PM is offered so that the students understand the concepts covered on a daily basis. We also make sure that the concerned faculty stays back during study hours to clear any doubts that the students may have during this session.
Tests, Tests & more Tests.
While most coaching centres conduct tests regardless of the availability of the students, we make it mandatory for all the students to take all the tests conducted by the institute. Weekend Tests on the weekly syllabus, Monthly Cumulative Tests, Revision Tests (8 cumulative), and 12 NEET Model Grand tests are conducted.
Immediate Evaluations.
All the tests are evaluated immediately and the results are shared with the students and parents within two hours from the exam completion. Students don't have to wait for the results as they can evaluate themselves on a real-time basis and jump right back into the preparation mode. 
Exam Analytics.
Track your progress in real time with our weekly and monthly reports. Our reports are designed and delivered through our student and parent portal which helps you keep track of your NEET Exam Preparation Schedule. Students can now easily understand their areas of strengths and weaknesses to get the best results.
Our Faculty Team
Average Experience of Over 20 Years!
Our tutors have been handpicked from the industry having blazing careers. They have proven not only to be exceptional teachers but also trustworthy mentors to numerous candidates across India. We have designed our coaching methods with love and dedicated care to make it comfortable for all the engineering and medical aspirants.
Mr. B. Srihari Rao (M.Sc., B.Ed.)
DEAN of ACADEMICS
29 Years of Experience
Mr. G.Anil Kumar (M.Sc., B.Ed.)
20 Yrs. of Exp.
Mr. J. Venkata Narayana (M.Sc., B.Ed.)
22 Yrs. of Exp.
Mr. G. Mallikharjuna (M.Sc.)
15 Yrs. of Exp.
Dr. Farooq Khan (M.Sc., Ph.D)
23 Yrs. of Exp.
Mr. S.K. Mahammad Hussain (M.Sc.)
19 Yrs. of Exp.
Mr. P. Naresh (M.Sc.)
23 Yrs. of Exp.
Mr. V. Padmanabhan (M.Sc., B.Ed.)
16 Yrs. of Exp.
Mr. G. Srinivas (M.Sc., B.Ed)
15 Yrs. of Exp.
Mr. S. Venu Prasad Babu (M.Sc.,)
21 Yrs. of Exp.
Mr. K. Brahmaiah (M.Sc.)
17 Yrs. of Exp.
Exclusive NEET Material
Our NEET Study Material is prepared by some of India's most experienced faculty team to help you with your preparations. Years of research, analysis from handpicked experts from the industry have gone into creating this bundle. This is the ultimate, all you need NEET Material series that you can rely on.
Saraswathi
Girls Residential Campus
Plot No. 395 and 396, 1st Main Road,
Kamakoti Nagar, Pallikaranai,
Chennai – 600 100.